Got clouds? Let's get them optimized!
Flexera Acquires RightScale: Now Offering Best-of-Breed Multi-Cloud Management and Cloud Cost Optimization
Software and hardware spend make up about 40 percent of most IT budgets. Cloud services are another 20 percent and growing, but a third of that is often wasted. Flexera is a leader in software and hardware cost optimization today, and our goal to help businesses optimize all their technology asset spend. That's why we've acquired RightScale, the leader in multi-cloud management and cloud cost optimization.
Webinar
Having Trouble Managing All Your Cloud Services? We Know!
Most businesses have at least 3 or more cloud services, and it's hard enough to control spend for just one. That's why Flexera acquired RightScale, the leading multi-cloud management provider. With cloud services making up 20% of most IT budgets, the spend optimization stakes are high. This year's Rightscale State Of The Cloud report shows that up to 35% of cloud services spend may be wasted.
Join us for this webinar to hear how RightScale Optima helps you find that 35% and act on it.
Register Now
Get Ahead of 60% of IT Spend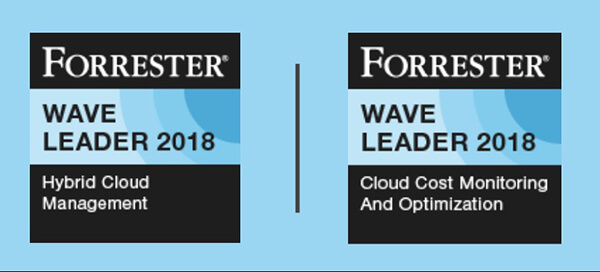 60% of an IT budget typically goes to hardware, software, SaaS and cloud services. We just acquired the leading multi-cloud management provider, so we can help optimize it all. RightScale was recognized as a leader in two 2018 Forrester Wave ™ reports for cloud management and has earned the trust of customers worldwide. You now have one solution provider offering the best capabilities available to take control of the majority of your IT spend.
Take Control with Multi-Cloud Management
Most businesses use multiple cloud service providers. The average is three, and many businesses use more. Fully optimizing cloud spend across all your providers takes a solution that handles them all without ties to any one. RightScale's proven offerings, now part of the Flexera solution suite, give you the best multi-cloud optimization capability. Even better, they automate the actions that help you drive down and keep down your cloud services costs.
Flexera + RightScale = A Powerful Match
Flexera delivers solutions that help businesses get the most out of their technology investments. We're proud that Gartner designated Flexera a SAM market leader in its 2018 Magic Quadrant for Software Asset Management Tools report . Flexera also scored highest in intermediate and advanced SAM categories in Gartner's recently published Critical Capabilities for Software Asset Management tools report.
RightScale's solutions are the perfect addition to our software, hardware and SaaS optimization suite. We're excited about offering the leading multi-cloud management and optimization capabilities to customers, as well as investing in continued development of these proven solutions.
As the migration to cloud continues, our customers are telling us that cloud costs are escalating at a rate much faster than they envisioned or planned for and that multi-cloud management complexities are becoming the norm, not the exception. They want to be able to control and reduce spend across all of their cloud environments with one solution.
Michael Adams, Managing Director at KPMG
Press Release

Flexera Acquires Top Multi-Cloud Management Provider, RightScale; Strengthens Total IT Asset Optimization Suite

Read Press Release

Blog

Flexera Acquires RightScale, Extending its Technology Asset Management Solutions to the Cloud

Read Blog Post

Research Report

RightScale 2019 State of the Cloud Report

Read Report