Partners
Flexera and KPMG
Improve Operational Capability, Manage Software License Estate, Optimize Spend and Reduce License Compliance Risk
Many organizations are unable to answer basic questions about their software assets: What assets do you own? How and where are they deployed? How much do your assets cost you? Are there less expensive options? Are you buying what you need and using what you have? What is your process for purchasing new software?
Flexera and KPMG have invested in a global team of specialized software license management professionals who understand licensing metrics, system integrations, and SAM processes. This skilled resource pool possesses deep technical and functional skills and can successfully identify areas where SAM solutions will drive significant cost savings.
Combining the benefits of Flexera and KPMG:
Reduce license consumption and lower ongoing spend on software licenses and maintenance
Lower the risk and cost of software license noncompliance
Gain control of the software estate with repeatable, automated SAM processes
Negotiate favorable contracts by understanding corporate software usage and needs – including what is needed and how it is used
Provide IT Strategy and Operations groups' visibility into software licensing and usage data to help understand how their applications are being consumed
KPMG Germany has certified the FlexNet Manager Suite for Enterprises as meeting the requirements of features, functions, and content for managing license terms and relevant metrics for major software publishers that enables organizations to support software license compliance.
KPMG and Flexera can help you develop a program to monitor software license compliance within your organization by leveraging the Flexera toolset. Download this handout to learn more.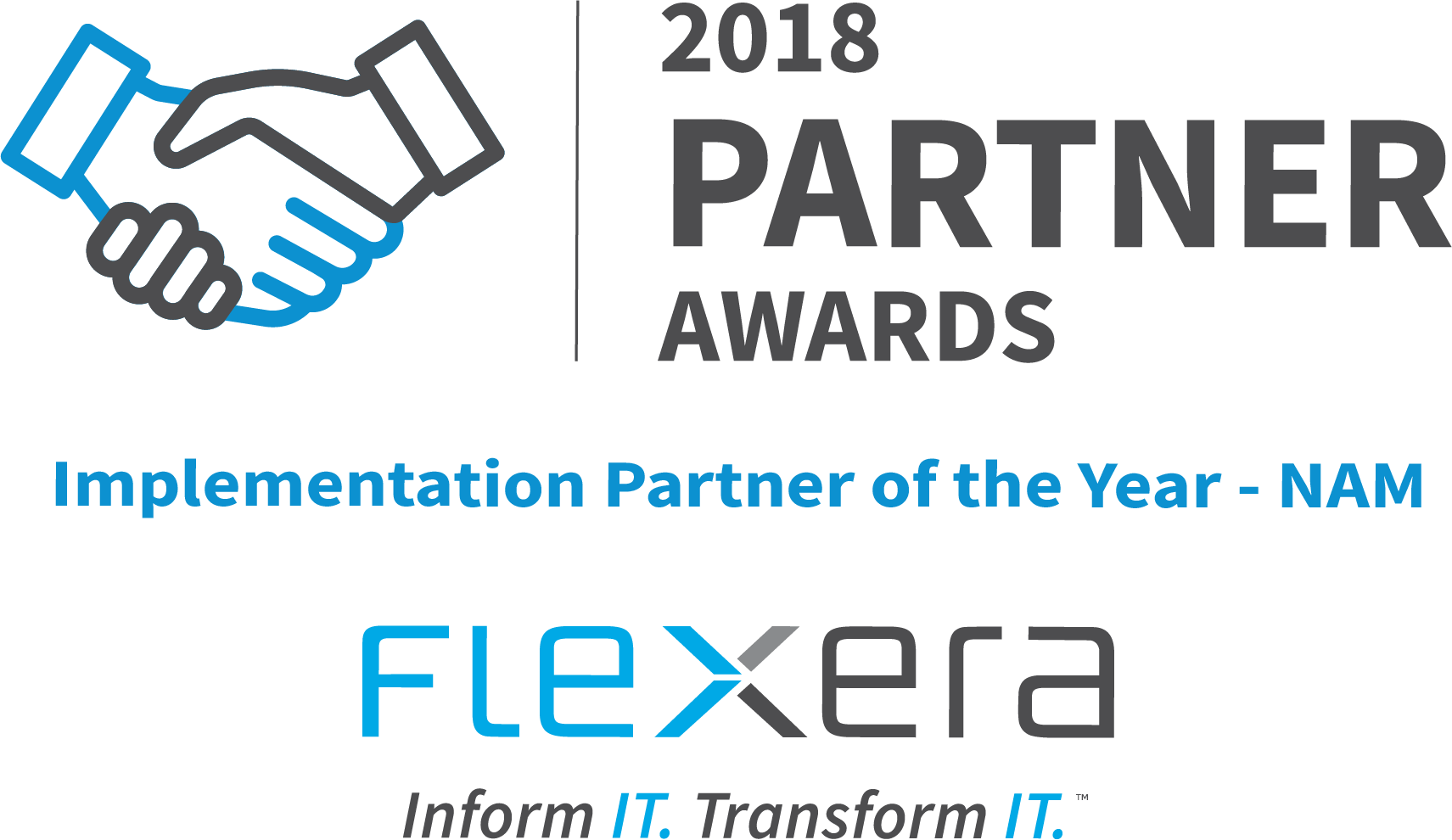 KPMG has been named a Flexera Implementation Partner of the Year in North America for 5 years in a row
Video

KPMG AND FLEXERA: SAM AND SPEND OPTIMIZATION

Flexera and KPMG are working together to provide clients with an approach to help achieve a cost-effective, rapid deployment for optimizing all types of environments, including on-premises, SaaS, and cloud.

Watch Now

White Paper

The Need for Visibility and Control of Software Assets

Read this white paper to learn from KPMG and Flexera Software about why companies are overspending on software licensing, how software license optimization can lead to big savings, and which best practices to use for implementing this solution.

Read Now